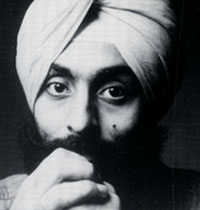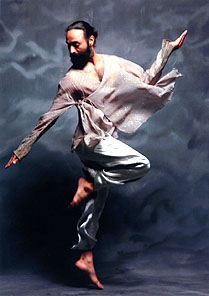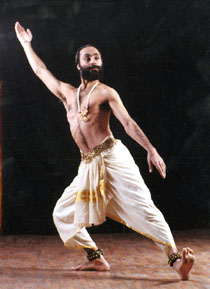 Navtej Johar is a Bharatanatyam dancer-choreographer, a yoga practitioner, a scholar, and a social activist. He has formally trained in Bharatanatyam at Rukmini Devi's Kalakshetra, and with Leela Samson at the Shriram Bharatiya Kala Kendra, New Delhi; he later studied at the Department of Performance Studies, New York University. Johar is trained in Patanjali Yoga at the Krishnamacharya Yoga Mandiram, Chennai, under the guidance of Sri T.K.V. Desikachar, and holds the Grand Parent Certification (500 hours) from the Yoga Alliance.

Foregrounding the body in his embodied practice Johar has developed a unique style;which is a synthesis of dance, yoga, and somatics. For Johar, all embodied practices are about seeing the body mindfully, rather than doing or performing an action. With a combination of both praxis and a radical re-reading of ancient Sanskrit texts on performing arts, Johar's practice empowers the body to embrace its uncensored sensual expressions and to forge a conversation between the body and the text which is accessible to a larger audience.

In 2004, Johar founded the Abhyas Trust: a non-profit organization dedicated to yoga, dance, and urban design. Over the last decade, the focus of Abhyas has shifted from the dissemination of traditional forms to pedagogy of Indian embodied practices as they have been remodeled over the last century and a half. Johar has developed the Abhyas somatics method, which draws upon the sukha and rasa components of Yoga and Indian dance respectively, as well as the BARPS method that is designed to practice and understand asana from the inside of the body.
A Sangeet Natak Akademi awardee in Contemporary Choreography,Johar is a recipient of the Times of India Fellowship 1995, Charles Wallace Fellowship 1999, and a research fellowship at the "Interweaving Performance Cultures", International Research Centre, Freie University, Berlin.

Navtej Johar was the lead petitionerchallenging the section 377 of the Indian Penal code, which considered consensual homosexual sex between adults as unnatural, unconstitutional and illegal. In a landmark decision in 2018 the Article 377 was scrapped. Johar is also an urban activist and runs a project; POS (Power of Seeing) which sensitizes school children about the environment and sustainable living.