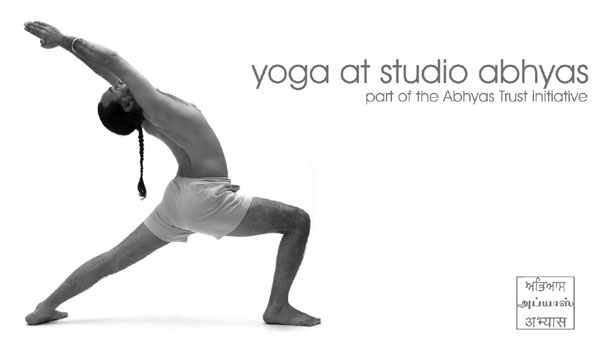 Navtej Johar, an acclaimed dancer and choreographer, is a dedicated student and practitioner of yoga in the tradition of the Krishnamacharya Yoga Mandiram (KYM), Chennai, since 1980. He has been teaching yoga since 1985. In 2001 he found his own studio, Studio Abhyas, at New Delhi, where he teaches yoga and Vedic chanting plus offers yoga-therapy. A firm believer in the KYM tradition, Navtej views yoga as a contemplative physical discipline that combines strength, flexibility, focus and feeling. When the body is approached with sensitivity and is intelligently realigned, the breath most finely regulated and the mind made to focus, a luxuriating experience of strength, flexibility and contentment is generated within the body-mind: This experience of unaffected quietude is a fertile ground for meditation and prayer. In his teachings, Navtej uses creative imagery to further understand and imagine the subtle body. He is also influenced by Pilates, a precise method of bodywork popular amongst dancers that focuses on the strengthening of the core of the body.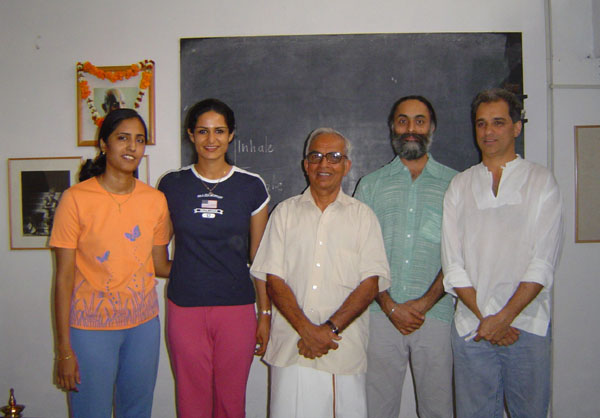 Sri T.K.V.Desikachar (middle) at the Studio with the Abhyas team:
Stella Thomas, Monica Chand, Navtej Johar and Sunil Mehra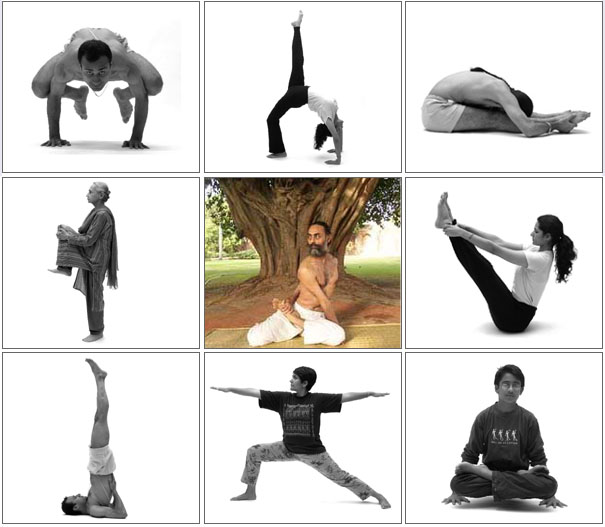 Studio Abhyas was found in 2001 by Navtej Johar. A surprisingly serene yoga sanctuary in the middle of busy South Delhi, in New Delhi, the studio attracts diverse professionals, house-wives, senior citizens and children. No brassy media blitz, no aggressive spiritual posturing, and a determinedly low-profile is the Abhyas creed. The studio offers general and intensive group yoga classes, yoga therapy, Vedic chanting and runs a Yoga Sutra Study Group.
For more information on yoga retreats, events, workshops & outreach programs, please click on the respective links.