"Why I am an Atheist", it examines the resolve of a young man to walk to the gallows with searing clarity, un-sublimated by religious doctrine or idealist philosophy. The impending moment of his youthful death almost seems to embolden him, propel him unto that final moment with a fierce veracity. Juxtaposed against this fierceness of a man tempting death, will be a padam, an amorous song, that talks of a lover's unbearable longing and unacceptable separation from his beloved.

Both the narratives—the powerful ardour of a revolutionary and the unbridled desire of an impassioned youth—dark, masculine, uncompromising, and almost heckling in nature—will be somatically interwoven in search of poised resolve in the finality of awaited death/consummation.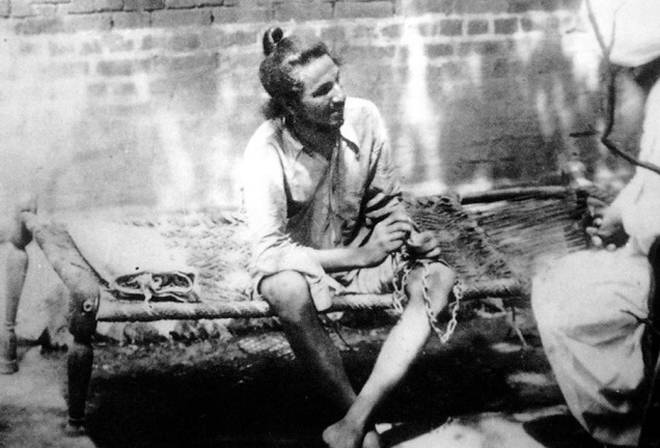 With the twin claims of unequivocal freedom and pleasurable repose or sukha, playing at the core of these two full-bloodied expressions respectively; the aim of the work will be to bring both courage and desire on the same register.
Credits:
Concept, choreography and performance: Navtej Johar
Lighting and Stage Design: Anuj Chopra
Costumes: Diwas Gill
Photography: Anshuman Sen
Vocals: Venkat Satish
Sound Engineer: Deepak Samson
Assistant: Simrat Dugal